What is Green Screen Ottawa?
Green Screen Ottawa is a climate change film series organized by local Ottawa residents, just like you!
With support from Ecology Ottawa, our goal is to engage our communities on climate action through a series of film screenings held across Ottawa to inspire local action on global issues and show that by working on climate change in our own backyard we can have an impact on one of the world's most pressing issues.
All screenings are pay-what-you-can (PWYC) and aim to be accessible to everyone!
Comments or questions? Shoot us an email at info@greenscreenottawa.ca
A joint presentation: Our Time, the 30th One World Film Festival, Green Screen Ottawa, and the Group of 78.
Youth Unstoppable: The Rise of the Global Youth Climate Movement (87 minutes)
Student choice award, Telluride Mountain film Festival 2019
Thursday, October 10, 2019 @ 7:00pm
ByTowne Cinema
325 Rideau St,
Ottawa, ON
YOUTH UNSTOPPABLE takes us inside the rise of the Global Youth Climate Movement. Canadian Slater Jewell-Kemker was 15 when she began documenting the untold stories of youth on the front lines of climate change, refusing to let their future slip away. Over more than a decade, set against stunning visuals of a planet in crisis, this award-winning film follows the evolution of a diverse network of youth rising up to shape the world they will live in.  Through the lens of Slater's camera, we see the struggles, events, and first hand effects on the youth fighting to be heard at home and within the frustrating and complex process of UN Climate Change negotiations. From flood ravaged villages in Nepal to luxury hotels in Cancun, from the tailings ponds of the Alberta Tar Sands to the riots of Copenhagen, culminating with the intense and defining events at the 21st UN Climate Change Conference in Paris, This urgent and timely documentary shows us a powerful vision for the future of our planet and the young people who will lead us there.
The screening will be followed by a panel discussion on the Canadian response to the climate crisis.
Admission is by donation.
---
Thank you to everyone who has planned, organized, hosted and attended our events. All of this would not have been possible without your hard work and dedication!
To see upcoming events and photos of past events, please check out or follow our Facebook page! Happy Green Screening.
---
Green Screen presents:
CANADA NEEDS A GREEN NEW DEAL: A film & discussion w/ Ottawa-Vanier NDP

Sunday, March 17, 2019 @ 1:00PM – 3:30PM
Richelieu Vanier community centre, Kiwanis Hall
300 Des Pères-Blancs Avenue
Ottawa, ON
K1L 7L5
The evening will include a screening of "Beyond Crisis", a film by Canadian filmmaker Kai Reimer-Watts that has won numerous awards and presents a strong vision of what is needed to combat government inaction on climate change.
PANEL DISCUSSION
A Panel Discussion and Exchange of Ideas on the topic: How can we transition Canada away from fossil fuel dependency towards a greener future with secure jobs and a prosperous economy? Local environmental and energy experts on the panel will give their view on a Green New Deal for Canada, followed by questions from the audience.
---
Green Screen presents:
La Pêche Climate Change Movie Night
Co-hosted by the La Pêche Women's March Network and NCR Citizens Climate Lobby

Saturday, April 27, 2019 @ 7:00 – 9:00PM
Centre Wakefield La Pêche
38 Chemin de la Vallée de Wakefield
Wakefield, QC
J0X 3G0 
Time is running out for our beautiful planet, but action brings hope. Join the La Pêche Women's March Network (LWMN), the Citizen's Climate Lobby NCR and Green Screen for an evening of film and following discussion on how global climate change affects the La Pêche community, and what mitigating action we can take together.
The event will include:
– a screening of the Canadian documentary "Beyond Crisis" (60 mins)
– a breakout discussion at tables
– refreshments, cash bar, photo booth
– take-home materials and ideas on how to take action!
Doors open at 6:30, Film at 7:00 pm
We are looking forward to an inspiring evening and lively discussion with our La Pêche neighbours!
www.womensmarchcanada.com
https://canada.citizensclimatelobby.org
---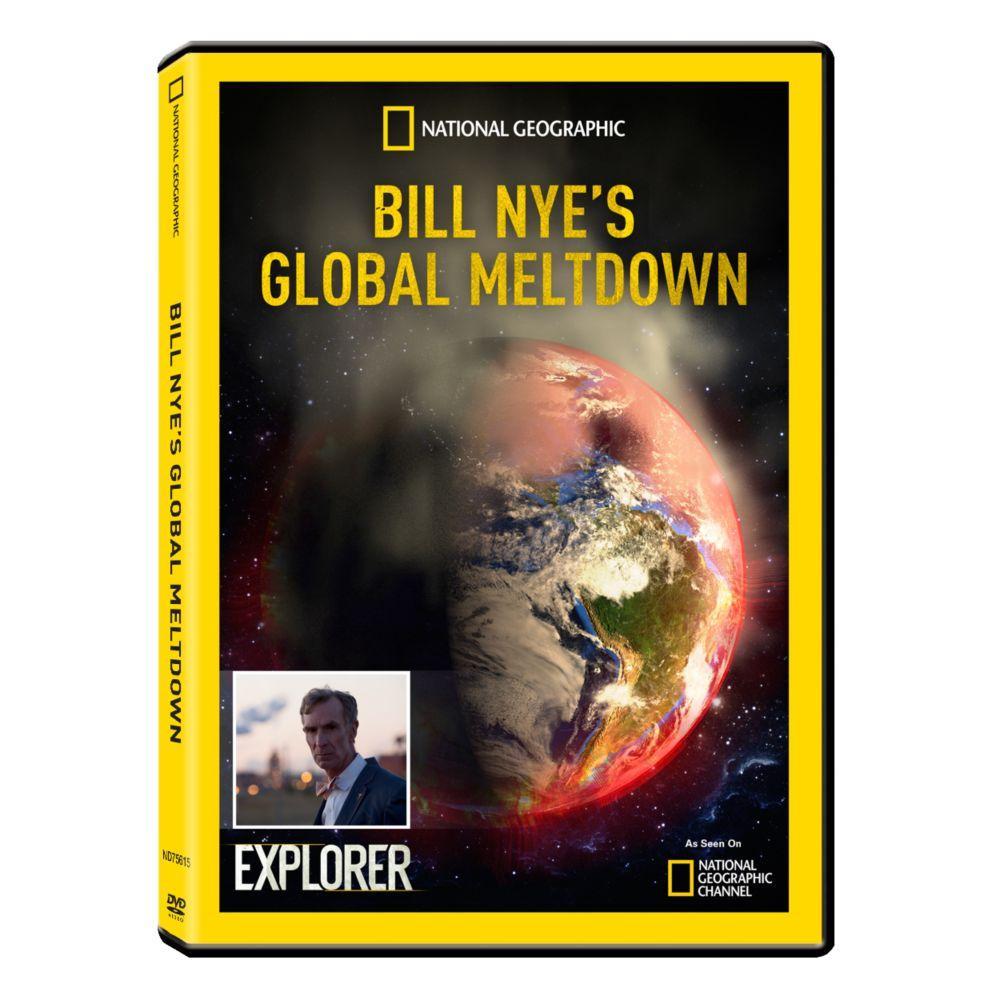 NRO CRC Youth Leadership Green Screen movie night:
Bill Nye's Global Meltdown
Thursday, February 21, 2019 @ 6:00PM – 8:00PM
Parkwood Hills Community Police Centre
1343 Meadowlands Drive East
Ottawa, Ontario
K2E 6K6
Join us for a fun movie night watching "Bill Nye's Global Meltdown" and learn about climate change and what we can do about it here in Ottawa! Free popcorn!
This event is organized by the Parkwood Hills Youth Leadership Program (run by the Nepean-Rideau-Osgoode Community Resource Centre), with support from Green Screen. The leadership group of 12-16 year olds are hosting this film screening as part of their regular program to build leadership and teamwork skills.
All ages and people are welcome, especially youth from the local area.
---
PIPSC OTTAWA WEST BRANCH
Beyond Crisis film screening
Sunday, Dec. 16, 2018 @ 12:30 PM – 3:30 PM
Mayfair Theatre
1074 Bank St.
Invites all PIPSC members in the NCR to a Green Screen environmental film
Explore what it means to be living in this new era of climate change, as told by over fifty diverse voices from across Canada, the US and beyond.
The reality of climate change may be frightening, but there is good news. This film paints an inspiring vision of the better world we could be building together – say YES to a safer, more sustainable and compassionate clean energy future.
Beyond Crisis is a beacon of hope to all people who are searching for an inspiring path beyond climate change, and a future we can actually believe in.
https://www.beyondcrisisfilm.com
Film and Panel Discussion with climate change experts
Popcorn and drinks by OWB
To register email owb@pipsc.ca by December 12, 2018
Members and guests welcome
---

University of Ottawa SDC:
Time to Choose

Monday, November 26, 2018 @ 6:00 PM – 8:30 PM
University of Ottawa
Faculty of Social Science Building Room 7035
Join us at the University of Ottawa's Sustainable Development Centre (SDC) for a movie night on the subject of climate change. The #GreenScreen613 team will be there to help facilitate discussions on what we can do, globally and locally, to address climate change and take action in our own communities.
---
Green Screen & CCL present:
Beyond Crisis film screening
Tuesday, September 25 @ 6:30pm – 8:30pm
Orleans Library
1705 Orleans Blvd,
Ottawa, Ontario
K1C 4W2
The Citizen's Climate Lobby Ottawa and Green Screen Ottawa are co-hosting a free screening of "Beyond Crisis" at the Orleans branch of the Ottawa Public Library.
This is a film to get us talking about climate. Come for a free showing followed by a discussion. RSVP via Eventbrite is welcome to help us estimate numbers, but seating is first-come-first-served.
https://www.beyondcrisisfilm.com/
"BEYOND CRISIS is a story of hope for a rapidly changing world: a meditative call to action that explores what it means to be living in this new era of climate change, as told by over fifty diverse voices from across Canada, the U.S. and beyond.
The film is also a unique conversation piece: a grassroots model for what a healthy conversation on climate could look like, inspiring YOU to take the next steps in discussing these issues with your friends, community and loved ones."
More on Green Screen Ottawa at GreenScreenOttawa.ca
More on CCL at Citizens Climate Lobby Ottawa and citizensclimatelobby.org
---
Movie Night in the DCA Community Garden!
Saturday, August 25 @ 7:30pm – 11:00pm
The Lorax
Come and join us for a picnic and a movie at the Dalhousie Community Association (DCA) Community Garden!
Stop by at 7:30 for a picnic! We will have some fun activities on the site for the whole family such as a photo booth! Not able to bring a picnic? Not to worry! We have invited some food vendors along as well – more details to come soon!
We will be screening The Lorax (2012), a family-friendly, environmentally-themed movie based on a classic Dr. Seuss classic book starting at 8:15 (1h 35m).
Please note that no seating is provided, so please pack a blanket or chairs to set up between the garden plots.
Free and fun for all ages!
This event is put on by the DCA Community Garden, with support from TD Park People grant, and in collaboration with Green Screen Ottawa. There will be the usual #greenscreen613 magic – a photobooth, raffle draw, and opportunities to discuss climate change and how you can get involved to make a difference on environmental issues here in Ottawa.
Instagram and Twitter:
@DalhousieCA
@greenscreen613
https://www.facebook.com/events/489340558169459/
http://www.ottawadalhousie.ca/p/community-garden.html
---
Anote's Ark Film and Panel Discussion
Wednesday, May 9
What if your country was swallowed by the sea?
Ecology Ottawa, Green Screen and the Sandy Hill Community Health Centre, along with other generous partner organizations, are coordinating a free film screening and panel discussion. Panelists will speak to their own experience with environmental organizations and strive to connect the struggle of indigenous people in the film with actions we can take here in Canada.
Watch the trailer here.
---
Earth Day Climate Change Films
Sunday, April 22
Carlingwood Shopping Centre 
As part of Carlingwood's "Green Week", Green Screen will be showing a series of Earth Day themed films all day in a storefront in the mall, featuring Bill Nye's Global Meltdown (45 minutes).
---
Time to Choose Screening
March 20, 2018
Join us for an evening of free food and a film, followed by a discussion. A vegan meal will be provided by The Carleton Food Collective.
Academy Award®-Winning documentary filmmaker Charles Ferguson (Inside Job,No End in Sight) turns his lens to the worldwide climate crisis in his new film TIME TO CHOOSE, examining the comprehensive scope of the drivers of climate change, but most importantly the solutions and human ingenuity that will lead us out of this crisis.